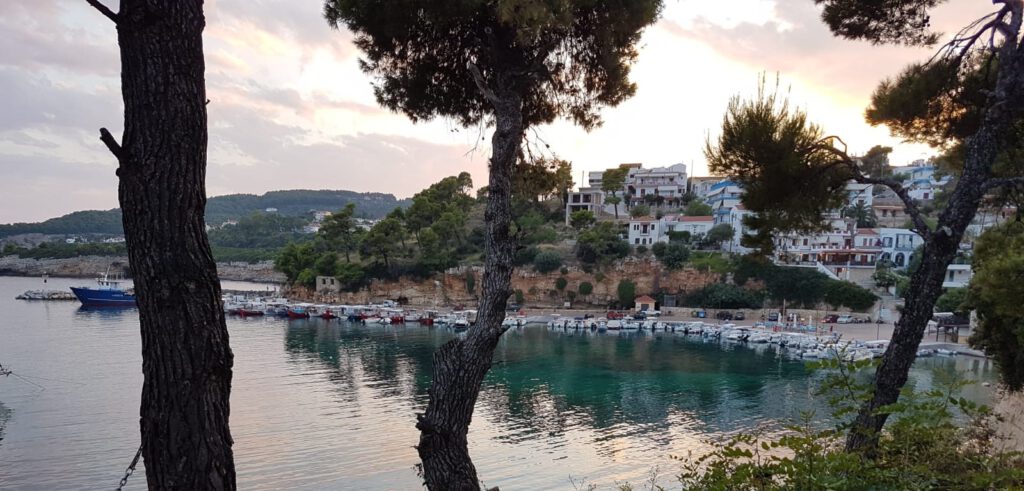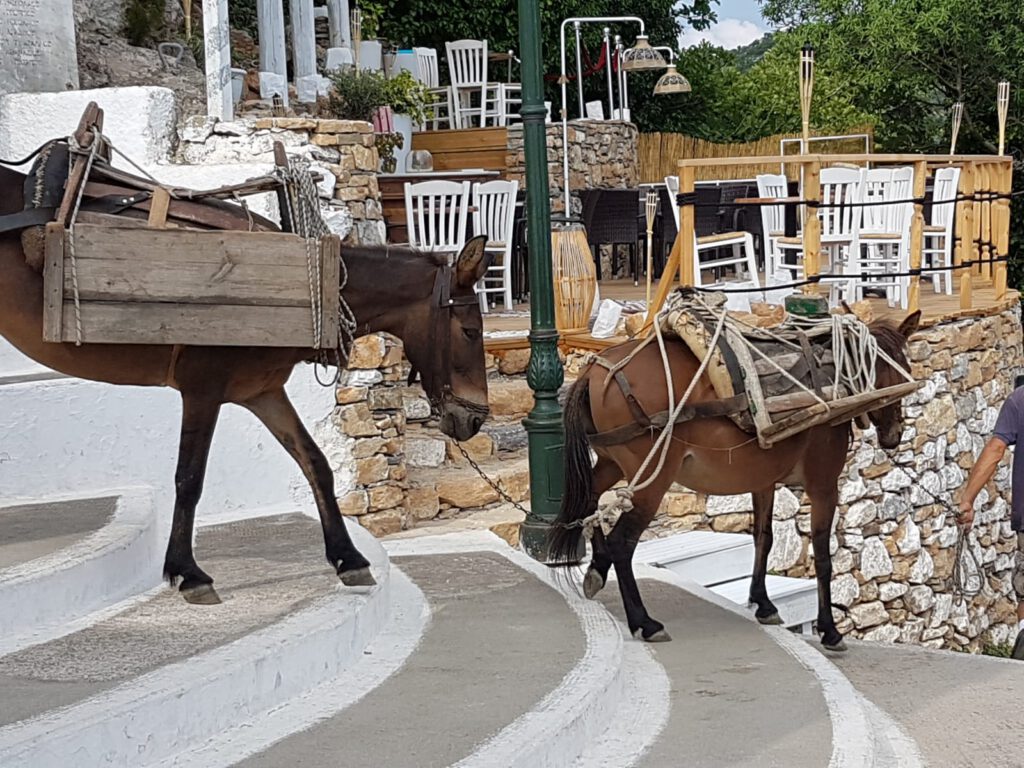 Alonissos is a green, picturesque island within the Northern Sporades, surrounded by many small and uninhabited islands in the "Aegean Sea National Park". Therefore, it is free from mass tourism, has very clean water and many rare plants and animals. It is about 20 km long, 5 km wide and 480 m high.
Mostly populated is the south of the island with the harbour town of Patitiri, the picturesque Old Alonissos on top of a mountain, as well as the fishing villages of Rsoum, Votsi and - at the level of the centre of the island - Steni Vala, Kalamakia and Agios Dimitros.
There is a health centre, post office and bank. The museum is also worth a visit, with an insight into the island's history since ancient times and a small, museum-owned café.
Alonissos is covered with pines, olive and almond trees, pines and oaks. It enchants with its crystal clear sea, its dreamlike nature and its scent of pine and thyme. The traditional, family hospitality of the inhabitants and the peaceful atmosphere make Alonissos a destination for wonderful summer holidays with real relaxation.
Leisure activities on the island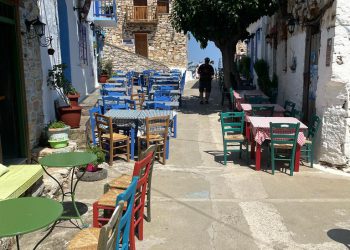 Old Alonissos enchants with its winding, partly steep alleys, the traditional stone houses with colourfully painted doors and balconies, and the house corners and pergolas overgrown with flowers and vines. The upper part is only accessible on foot, which is why donkeys are used to deliver goods to the local pubs and shops - what seems wildly romantic is a necessity here. In addition to restaurants, there are many beautiful shops selling handicrafts, clothing, jewellery and other items, some of which are produced locally. From up here you have a fantastic view in all directions.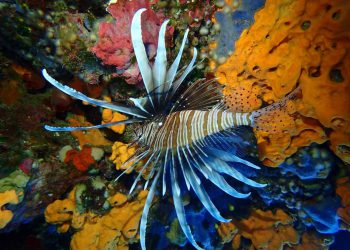 The Alonissos Marine National Park is one of the largest such areas in Europe. It stretches over 2,220 km² and includes the eponymous island of Alonissos, 6 other islands uninhabited by humans, 22 rocky islets and the surrounding sea area. The crystal-clear water around the island makes it possible to explore a breathtaking underwater world not only by diving but also by snorkelling. There are several diving schools on the island, some of which also rent equipment.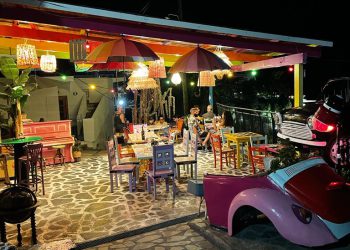 Alonissos offers a variety of different, sometimes surprising restaurants - from typical traditional Greek cuisine with fresh fish, to exclusive Italian cuisine, to refined modern gastronomy such as in the recently opened "Favela" high above the harbour, where, in addition to the beautiful view over Patitiri, you can enjoy a feast for the eyes with colourfully designed furnishings that inevitably put a smile on your face.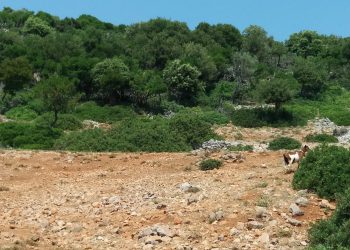 Due to its location, Alonissos is still little developed for tourism and thus offers a partly untouched, original nature. When exploring the island on foot, one encounters fragrant pine and stone pine forests, evergreen maquis with wild herbs, fig trees and, of course, olive groves. This diverse vegetation provides pleasant shade even in summer, while you can let nature work its magic on you - until wild goats greet you around the next corner. If you want to learn more about the local wild herbs, you can take part in guided herb tours - even in German.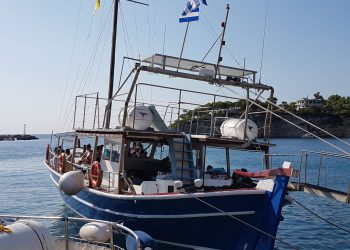 In summer, Alonissos is a popular port of call for numerous yachts. If you are not lucky enough to have your own boat, you can still get to know the island from the sea. In the harbour of Patitiri, various companies offer boat tours with different durations and destinations. Of course, dolphin tours are offered. But there are also interesting day tours with a stopover, for example, where you are fed at an almost abandoned monastery on a neighbouring island, you head for a shipwreck and the like. 
The Alonissos Museum is the largest privately owned museum on the Greek islands. Lovingly designed, it gives visitors an insight into the history of the island from ancient times, through the "pirate era", the Byzantine period to the present day. There are also sculpture and painting exhibitions, old handicraft tools, as well as art objects by visitors to the island or local artists. The museum is located right next to the harbour and rewards you with a fantastic view over the harbour bay from the museum's own small café.
an open window
alonnisos
is sailing to an island
blue so gentle
where white birds
are tailing stories
out of sea's writing
let it be like this
a room with a window
on greek waters
has a window
not to be closed
until the night never whispers again
that one may feel blue
that kind of blue
to open a daybreak's dream
Bruno Neuville (2007)
Car or scooter should be reserved early, especially in high season.
For sandy beach lovers, a visit to the beach "Chrissi Milia" is recommended.
Outside the season we advise early planning of arrival and departure.